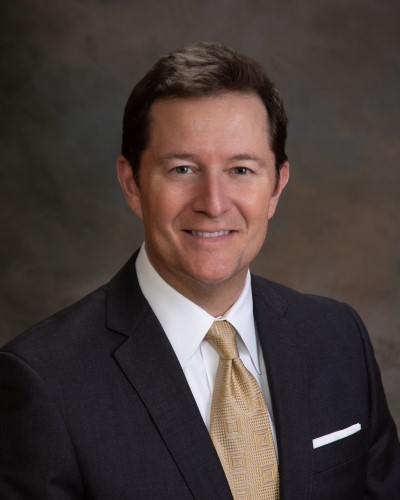 John Arledge joined Entergy in January 2011 as vice president of public affairs. This department focuses on strategic oversight of governmental and public affairs. Arledge is responsible for managing relationships between Entergy Mississippi and the state's elected leadership and works to promote the company's position on issues to various community and political interest groups and other key stakeholders. He also oversees the company's corporate social responsibility activities in Mississippi which includes its corporate giving.
Before joining Entergy Mississippi, Arledge served as executive vice president of marketing and business development at Community Bancshares, Inc. -- a four-state bank holding company. There, he managed corporate communications, government relations, marketing and business development activities. His previous professional experience includes service as deputy chief of staff for Mississippi Governor Haley Barbour and work as a corporate communications consultant for numerous business, trade association and political clients.
Arledge received a bachelor's degree in communication from Mississippi State University. He serves on numerous boards including those for the Mississippi Economic Council, Canopy Children's Solutions and the State Workforce Investment Board.
Updated: 2/19