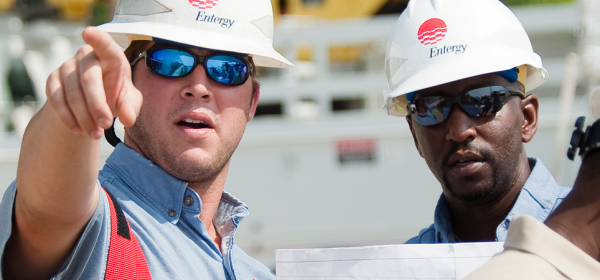 At Entergy Mississippi, we are constantly working to improve the reliability of your electric service. We strive to bring the most dependable product possible to our approximately 449,000 customers across 45 of our state's 82 counties.
Over the past few years, Entergy Mississippi has spent more than $1-billion to ensure that our electrical grid remains on the leading-edge of reliability in the region. This hardening plan includes replacing copper wire with newer, stronger aluminum, swapping out older wooden poles for more resilient composite or steel assemblies and building the infrastructure needed to support automated meters.
Most recently, the company completed construction on a state-of-the art Distribution Operations Center. Located in the heart of Jackson, this $20-million facility serves as the "brain of the electric grid," managing thousands of miles of electric lines that serve our nearly 500,000 homes and businesses.
In addition to these upgrades, Entergy Mississippi has a proactive maintenance plan that includes using outage statistics to improve parts of the electrical grid that may have experienced multiple outages. Workers also use infrared cameras to inspect power lines and look for "hotspots" and other areas that might be likely to fail so that we can perform preventive maintenance. We also annually inspect our utility poles.
And since trees and other vegetation are a leading cause of power outages, we conduct a year-round vegetation management program that involves trimming vegetation and removing dead and decaying trees throughout our service area. Other proactive maintenance work includes adding lightning protection to our equipment and installing fencing and special devices to deter animals, another surprising cause of outages.
It's all part of our efforts to provide Mississippi with the most reliable service possible.