At Entergy Mississippi, we're committed to doing everything we can to try to make your power bill more affordable. As part of a recent settlement agreement with the Mississippi Public Service Commission, Entergy Mississippi customers will get a one-time $80 credit on their September 2022 energy bill and future bill reductions over the next several years.
If you have an active account, the one-time $80 credit will be applied to your September 2022 bill. You don't have to do anything to get the bill credit!
We are also offering customers the option to receive a one-time $80 check instead of a bill credit. Customers who prefer to receive a check must make the request through their myEntergy account between August 1 - 17, 2022.
Click here to request a one-time $80 check instead of a credit on your September bill.
myEntergy is a secure website that allows you to manage your Entergy account. You can use it to report an outage, pay your bill, set account notification preferences, and access tools and tips to help you manage your energy use.
To opt-in and receive the one-time $80 check instead of a one-time $80 bill credit, log on to your myEntergy account and follow the prompts. Use our selection process guide to review the steps before you get started.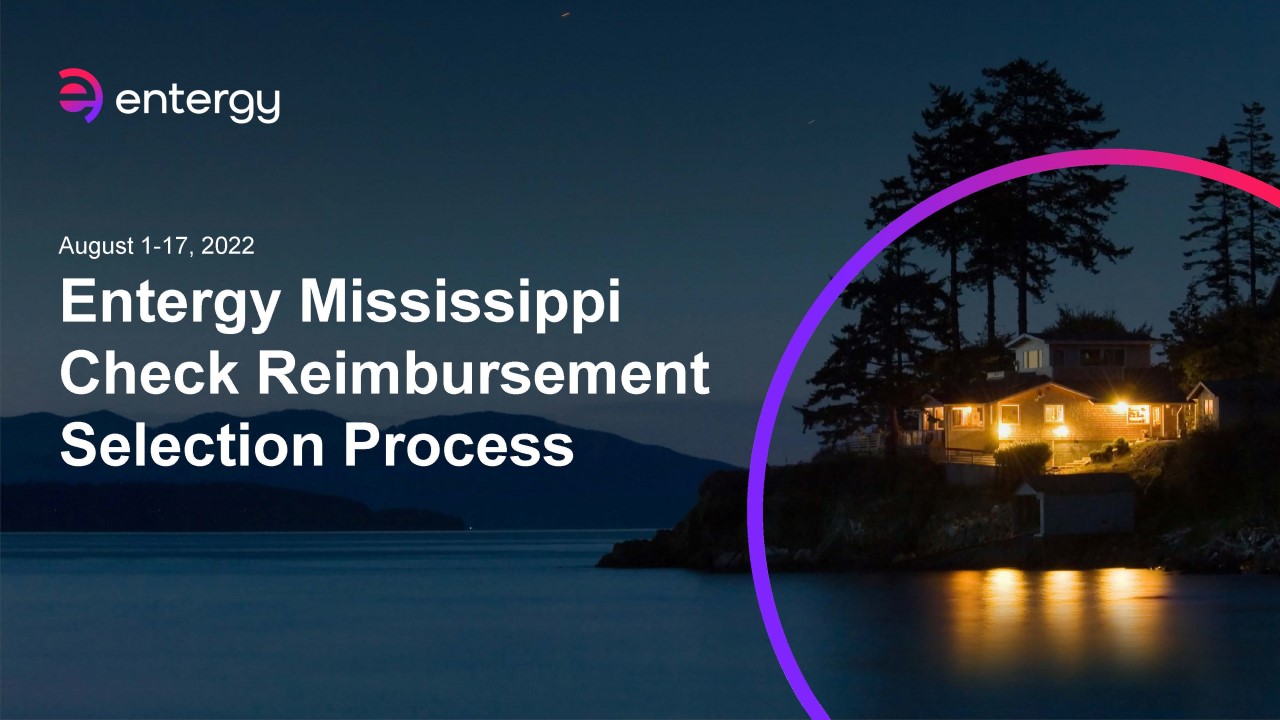 If you don't have a myEntergy account, it's easy to register. Go to https://www.myentergy.com/s/ and click on "sign up" to set up a new user account. You'll be asked to enter information such as your name, account details and email address to register as a new user. If you need additional assistance to complete your myEntergy registration, please call 1-800-368-3749 and follow these prompts to connect with an agent who can help:

Press 1 for Residential or 2 for Business -> Press 5 for other matters -> Press 1 for myEntergy -> Press 2 for myEntergy issues

These one-time check requests will be processed in September and mailed to customers through the United States Postal Service.
The one-time bill credit or check is only available to Entergy Mississippi customers with active accounts. If you have multiple active accounts, you will receive a credit for each account. All retail accounts are eligible, including residential and non-residential accounts. 
Still have questions? We're here to help. Call us at 1-800-368-3749 (1-800-ENTERGY).
---