All energy efficiency programs are now open. As part of our commitment to safety, we are taking additional precautions in connection with efforts to protect the health and safety of our customers, trade allies and employees. All energy efficiency trade allies are following the health and safety guidelines:
All employees will be monitored for COVID-19 symptoms prior to each shift.
Customers will be contacted prior to on-site visits to confirm no one has tested positive or has been in close contact with someone that has tested positive for COVID-19 within 14 days. Appointments will be rescheduled if necessary.
Six feet of social distancing will be maintained.
Face masks will be worn.
Hand washing or the use of approved hand sanitizer will be used before and after each visit.
Equipment and electronics will be sanitized before and between each visit.
---
Please be aware that authorized trade allies serving your neighborhood may knock on your door or leave behind material to offer the services provided with this program. Authorized trade allies wear Entergy Solutions shirts and badges. See below for a full list of authorized trade allies for this program.
---
Get energy efficiency information and energy-saving items installed in your home at no additional cost*
Three Steps to Savings
Through our READI Program, an energy analyst will visit your home and share simple ways to improve your home's energy efficiency and reduce your energy costs. Here's how it works:  
1. Schedule your walk-through. One of our specially trained energy efficiency experts will visit your home and perform a walk-through (about an hour) with you to point out ways you can reduce energy use and save money. He or she will inspect and advise you on the condition of various features in your home, including:  
Insulation levels.
Air leaks.
Heating and cooling systems.
Windows and doors.
Lighting and appliances.
Water-heating equipment.
2. Review findings and recommendations. After the walk-through, you will receive a simple report summarizing the findings and opportunities to reduce your energy costs. You also will receive information about other Entergy Mississippi programs that can help you increase energy efficiency, improve comfort and save money.  
3. Get energy-saving items installed. With your permission, the energy efficiency expert will install a number of products that can help you start saving energy and money immediately. These products might include:
Up to 14 energy-efficient light bulbs.
LED night light.
Two efficient-flow fixed or handheld showerheads.**
Up to four faucet aerators.**
Power saving strip.
Refrigerator coil cleaning.
Best of all, this service is available at no additional cost! It's included with your existing electric service. Don't wait. Schedule your appointment today. 
* Residential customers are eligible to participate once every 5 years.
** For homes with electric water heating.
---
The companies below are the only authorized trade allies associated with this program:
A-1 Heating & Air
AJA Management & Technical Services
Air and Energy Conservation Services LLC
EZ Green Home
S & D Pro Heat & Air, Co
---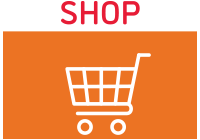 With a simple click, shop energy-efficient products or enroll in our programs on the Entergy Solutions Marketplace. Learn more and save now on advanced smart thermostats, advanced power strips and other energy-efficient products and services. 
---
Click on the links below to learn about other residential energy efficiency programs available to you.
Promotions and programs available for a limited time and while funds are available.