At Entergy Mississippi, safety is our top priority.  As part of our commitment to safety, we're closely monitoring developments related to the COVID-19 outbreak and taking appropriate precautions to protect the health and safety of our customers, trade allies and employees. That's why we've temporarily suspended our energy efficiency programs that require in-person visits to customers' homes and businesses through June 1. New appointments will tentatively be available starting in early June. We apologize for any inconvenience and appreciate your understanding. Since this is an evolving situation, please check back for updates.
---
If you are a residential customer, Entergy Mississippi offers programs that will help to lower your Entergy bill by making your home more energy-efficient. We have partnered with local trade allies, who will help you find new ways to save around your home.
---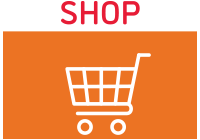 With a simple click, shop energy-efficient products or enroll in our programs on the Entergy Solutions Marketplace. Learn more and save now on advanced smart thermostats, advanced power strips and other energy-efficient products and services. 
---

Promotions and programs available for a limited time and while funds are available.