Energy-efficient appliances can help you reduce energy costs.
Upgrade to a high efficiency appliance and save even more with an incentive from Entergy Mississippi.
Click on an appliance type below for more details on eligible models and to download an incentive application.
Terms and conditions apply. See incentive applications for details on restrictions and requirements. Be sure to check the eligible models list when making your purchase to ensure the appliance and model you're purchasing is eligible for an incentive.
Questions?

Call 844-523-9980 or email us at emlappliance@icf.com.
---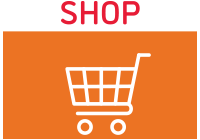 With a simple click, shop energy-efficient products or enroll in our programs on the Entergy Solutions Marketplace. Learn more and save now on advanced smart thermostats, advanced power strips and other energy-efficient products and services. 
---
Click on the links below to learn about other residential energy efficiency programs available to you.
Click here to submit your rebate application online.
Promotions and programs available for a limited time and while funds are available.